March 2013
4 tags
February 2013
January 2013
5 tags
3 tags
Excited to announce that I am a member of a... →
December 2012
3 tags
http://workshop.chromeexperiments.com/stars/ →
Stop everything you're doing and go on a gorgeous journey through the universe: http://workshop.chromeexperiments.com/stars/  Your spaceship? The web.
November 2012
1 tag
October 2012
1 tag
1 tag
2 tags
4 tags
1 tag
3 tags
September 2012
1 tag
2 tags
August 2012
The Hacker's Guide to the Galaxy →
Want to geek out about black holes, exoplanets, dark matter, etc at SXSW 2013? Help vote up my proposal: http://panelpicker.sxsw.com/vote/3578 (thank you!)
5 tags
5 tags
Spacehack.org →
Check out the refresh of http://spacehack.org - a directory of ways to participate in space exploration!
July 2012
3 tags
http://www.sponsorfied.com/event/science-hack-day-s... →
Science Hack Day SF is looking for sponsors. Help support an amazingly awesome (and free!) event.
3 tags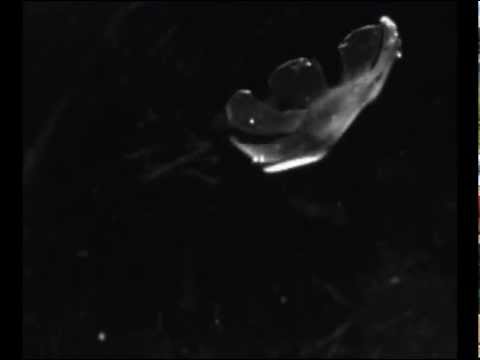 3 tags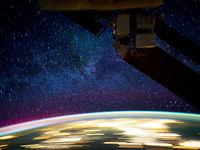 5 tags
Does Rain Come From Life in the Clouds? →
Fascinating article on the floating microbial systems inside clouds and how "ice embryos" form.
arielwaldman.com →
I've redesigned my website - check it out! It might be a little more clear about the types of things I do.
June 2012
4 tags
GUIs from Stargate Universe →
Still my all-time favorite sci-fi. Sigh.
3 tags
Earth's toughest life could survive on Mars →
" On Earth, lichens are one of the first things to colonize a bare rock surface.  Lichens break down rocks and minerals so that other organisms can gain a foothold.  Lichens are thought to have been one of the earliest things to colonize Earth's barren surface over 400 million years ago. "
2 tags
"90% of Distant Galaxies in Universe Unseen"... →
The European Space Agency's Herschel space telescope has discovered that previously unseen distant galaxies are responsible for a cosmic fog of infrared radiation. The galaxies are some of the faintest and furthest objects seen by Herschel, and open a new window on the birth of stars in the early Universe. Astronomers estimate that their are billions and billions of galaxies in the observable...
2 tags
A Mini Sub Made From Cheap Parts Could Change... →
4 tags
Artificial muscles mimic squid's camouflage... →
"We have taken inspiration from nature's designs and exploited the same methods to turn our artificial muscles into striking visual effects"
4 tags
Craig Venter Wants to Solve the World's Energy... →
"There was no trace of the original species. Every protein in the cell came from the DNA we'd inserted. So we completely converted one species into another simply by swapping out its software."
2 tags
Searching for dark matter in the Homestake Gold... →
May 2012
3 tags
5 tags
Tumbleweed Inspires Next Generation Mars Rover... →
4 tags
Nikola Tesla Wasn't God And Thomas Edison Wasn't... →
Forbes debunks some claims from The Oatmeal comic that went around about Tesla.
Magnetic bacteria may be building future... →